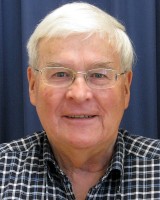 Associate Professor John Harraway
Office:
Science III, room 513
Phone:
479-7778
Email:
jharraway@maths.otago.ac.nz
Research Interests
Statistics applied to: analysing iron levels in New Zealand infants; modelling the profiles of New Zealand women who would consume alcohol when pregnant; analysing trace element data in relation to food authentication with particular application to oysters, ginseng and honey using multivariate techniques; modelling changing attitudes to sustainability of students while at university using confirmatory factor analysis and linear mixed models to investigate a large cohort of students over four years; modelling dolphin - human tourist interactions in the Red Sea off the coast of Egypt.
Statistics Education: currently developing a set of three free interactive Apps for providing training in Official Statistic for Government Agencies especially in Developing Countries using phones, tablets, laptops and desk top computers; a member of a research group in the Higher Education Development Centre investigating potential student teaching of a university course for credit; recording researchers in departments using statistics talking about their applications of statistics as an aid to motivating statistics study
Past President International Association for Statistical Education (2013-2015)
Chair Advisory Board International Statistics Literacy Project (2015-2017)
Member of the International Association for Official Statistics
An Elected Member of the International Statistics Institute
Books
Harraway, J.A. Introductory Statistical Methods for Biological, Health and Social Sciences. Dunedin, University of Otago Press (1997), 352p. (Reprinted 2000, 2003)
Harraway, J.A. Regression Methods Applied. Dunedin, University of Otago Press (1995), 305p
Chapter in Book
Forbes, S.D., Harraway, J.A., Chipperfield, J.O. and Tam, Siu-Ming (2014) Raising the Capability of Producers and Users of Official Statistics. In H MacGillivray, M. Martin and B. Phillips (Ed's) Topics from Australian Conferences on Teaching Statistics. Springer Proceedings in Mathematics and Statistics, New York. 247-265. 2014
Shephard K., Harraway J., Lovelock B., Skeaff S., Slooten E., Strack M. and Jowett T (2012) Monitoring changes in the sustainability attributes of higher education students in a New Zealand university In W Leal (Ed) Sustainable Development at Universities: New Horizons" Peter Lang Scientific Publishers, Frankfurt. 117-126. 2012
Harraway, J.A., Manly, B.F.J., Sutherland, H. and McRae, A. Meeting the statistical needs of researchers in the biological and health sciences. Training Researchers in The Use of Statistics. C.Batanero ed. Granada. International Association for Statistical Education and International Statistical Institute (2001) pp177-195
Report
Parackal, S., Parackal, M., Gray, A. and Harraway, J.A. An investigation into modifiable factors associated with risk of periconceptional alcohol consumption among women of peak chi;dbearing years. Report submitted to the Health Promotion Agency, New Zealand. (October 2016) 57pp
Pfannkuch, M., Forbes, S., Harraway, J., Budgett, S. and Wild, C. Bootstrapping students' understanding of statistical inference. Report submitted to Teaching and Learning Research Initiative. (April 2013) 18pp
Parackal, S., Parackal, M., Ferguson, E. and Harraway, J.A. Awareness of the Effects of Alcohol use During Pregnancy among New Zealand Women of Childbearing Age. Report submitted to Alcohol Advisory Council and Ministry of Health, New Zealand. (2006) 38pp
Waid, J.S., Harraway, J.A., Hodgkinson, I.J. and Swedlund, B.E. Report of visit of Colombo Plan survey team to Khon Kaen University in Thailand, January - March 1974. Report submitted to New Zealand Ministry of Foreign Affairs.(1974) 206pp.
Journal Publications
Fumagalli M., Cesario A.,Costa M., Harraway J., Notarbartolo di Sciara G., Slooten E. Behavioural responses of spinner dolphins to human interactions. Royal Society Open Science 5: 172044 (April 2018) http://dx.doi.org/10.1098/rsos.172044
Innes,S., Shephard, K., Furnari, M., Harraway, J., Jowett, T., Lovelock, B., Strack, M. and Skeaff. S. Greening the Curriculum to Foster Environmental Literacy in Tertiary Students Studying Human Nutrition.Journal of Hunger & Environmental Nutrition. (December 2016) doi:10.1080/19320248.2016.1255693
Shephard, K.,Brown, K.,Connelly, S.,Hall, M., Harraway,J., Martin, J., Mirosa, M., Payne-Harker, H., Payne-Harker, N.,Rock,J., Simmons, E. and Stoddard, I. Empowering Students in Higher-Education to Teach and Learn. NZ Journal of Educational Studies (October 2016) pp 1-15. doi 10.1007/s40841-016-0072-x
Peake, B.M., Tong, A.Y.C., Wells, W.J., Harraway, J.A., Niven, B.E., Weege, B., LaFollette, D.J. Determination of trace metal concentrations in ginseng (Panax quinquefolius (American)) roots for forensic comparison using Inductively Coupled Plasma Mass-Spectrometry. Forensic Science International. (2015) 251: 214-219. doi.org/10.1016/j.forscint.2015.03.011
Shephard ,K., Harraway, J., Lovelock, B., Mirosa, M., Skeaff, S., Slooten, E., Strack, M., Furnari, M., Jowett, T. and Deaker, L. Seeking learning outcomes appropriate for "education for sustainable development" and for higher education. Assessment and Evaluation in Higher Education. http://dx.doi.org/10.1080/02602938.2015.1009871
Shephard, K., Harraway, J., Lovelock, B., Skeaff, S., Slooten, E., Strack, M., Furnari, M. and Jowett, T. Is the environmental literacy of university students measurable? Environmental Education Research. http://www.tandfonline.com/doi/full/10.1080/13504622.2013.816268
Harraway, J. A. and Forbes, S. D. Working with academics to increase official statistical literacy; a partnership. Statistical Journal of the International Association for Official Statistics. 29. 31-40 (2013). DOI 10.3233/SJI-130761
Jowett, T., Harraway, J., Lovelock, B., Skeaff, S., Slooten, L., Strack, M. and Shephard, K. Multinomial-Regression Modeling of the Environmental Attitudes of Higher Education Students Based on the Revised New Ecological Paradigm Scale. The Journal of Environmental Education, 45(1), 1-15, 2014. DOI: 10.1080/00958964.2013.783777
Strack, M., Jowett, T., Shephard, K. and Harraway, J. What Impact do Higher Education Experiences have on the Environmental Attitudes of Surveying Students? New Zealand Surveyor 302, pp 36-42 (2013)
Mann, S., Harraway, J., Broughton-Ansin, F., Deaker, L. and Shephard, K., Seeking richer descriptions of learners' sustainability attributes and learning needs. International Journal of Sustainability in Higher Education, 14(1), 90-100, 2013
Parackal, S.M., Parackal, M.K. and Harraway, J.A. Prevalence and correlates of drinking in early pregnancy among women who stopped drinking on pregnancy recognition. Maternal and Child Health Journal, 17(3), 520-529, 2013.
Harraway, John A. (2012). Learning Statistics Using Motivational Videos, Real Data and Free Software. Technology Innovations in Statistics Education, 6(1). Retrieved from: http://escholarship.org/uc/item/1fn7k2x3
Harraway, J., Broughton-Ansin, F., Deaker, L., Jowett, T. & Shephard, K. Exploring the use of the Revised New Ecological Paradigm Scale (NEP) to monitor the development of students' ecological worldviews. Journal of Environmental Education, 43(3), 177-191, 2012
Pfannkuch, M., Regan, M., Wild, C., Budgett, S., Forbes, F., Harraway, J. and Parsonage, R. Inference and the introductory statistics course. International Journal of Mathematical Education in Science and technology. 42(7),903-913 (October 2011)
Shephard, K., Smith, N., Deaker, L., Harraway, J., Broughton-Ansin, F. and Mann, S. Comparing different measures of affective attributes relating to sustainability. Environmental Education Research. 17(3), 329-340 (June 2011)
Parackal, S.M., Parackal, M.K. and Harraway, J.A. Warning labels on alcohol containers as a source of information on alcohol consumption in pregnancy among New Zealand women. International Journal of Drug Policy. 21, 302-305 (July 2010)
Parackal, S.M., Parackal, M.K., Harraway, J.A. and Ferguson, E.L. Opinion of non-pregnant New Zealand women aged 16-40 years about the safety of alcohol consumption during pregnancy. Drug and Alcohol Review.28,135-141.(March 2009)
Parackal, S., Ferguson, E. and Harraway, J.A. Alcohol and tobacco consumption among 6-24 months post-partum New Zealand women. Maternal and Child Nutrition. 3 (1), 40-51 (2007)
Harraway, J.A. and Barker, R.J. Statistics in the workplace: a survey of use by recent graduates with higher degrees. Statistics Education Research Journal, 4(2): 43-58 (2005)
Cameron, B.G., van Heezik, Y., Maloney, R.F., Seddon, P.J. and Harraway, J.A. Improving predator capture rates: analysis of river margin trap site data in the Waitaki Basin, South Island, New Zealand. New Zealand Journal of Ecology. 29(1):117-128 (2005)
Brager, S., Harraway, J.A. and Manly, B.F.J. Habitat selection in a coastal dolphin species (Cephalorhynchus hectori) Marine Biology 143: 233-244 (2003)
Harraway, J.A. and Sharples, K.J. A first course in biostatistics for health sciences students. International Journal of Mathematical Education in Science and Technology, 32(6): 873-886 (2001)
Bejder, L., Dawson, S.M. and Harraway, J.A. Responses by Hector's dolphins to boats and swimmers in Porpoise Bay, New Zealand. Marine Mammal Science, 15(3): 738-750 (1999)
Invited or Refereed Conference Presentations
Harraway, John. Experiences with Real and Accessible Recent Data in Context to Motivate Student Learning at Higher Levels in Statistics. Proceedings of the Ninth International Conference on Teaching Statistics. Flagstaff, Arizona. International Statistical Institute, Voorburg, the Netherlands. (2014)
Harraway, John A. Lessons from Advanced Statistics Workshops for Researchers in Other Disciplines. Proceedings of the 59th Session of the International Statistical Institute, Hong Kong. International Statistical Institute. Voorburg, the Netherlands. (2013)
Harraway, J.A., Niven, B.E., Peake, B. M. and Weege, B. Statistical Considerations in Developing a Trace Metal Signature to Distinguish Ginseng grown in Wisconsin (USA) from Ginseng grown in Canada, China and New Zealand. World Congress of SQ Foods-2012. Shenzhen, China. 1-3 November, 2012
Harraway, J.A. and Forbes, S. Working with a national statistics office to increase statistical literacy; an academics view/Partnering with education providers to increase statistical literacy. International Association for Official Statistics. Kiev, Ukraine. 12-14 September, 2012
Shephard, K., Harraway, J., Lovelock, B., Skeaff, S., Strack. M. & Jowett, T. Exploring the impact of higher education experiences on the sustainability attributes of students. New Zealand Association for Environmental Education 6th Biennial Conference. Hamilton, New Zealand. (January 2012).
Parackal, M., Parackal, S and Harraway, J. Micro-level stratification: A sampling method to eliminate post survey weighting. Population Association of New Zealand. University of Auckland, Auckland. (November 2011)
Harraway, J.A.,Niven,B.E., Peake,B.M. and Weege, B. Statistical Considerations in Developing a Trace Metal Signature to Distinguish Ginseng grown in Wisconsin (USA) from Ginseng grown in Canada, China and New Zealand. GOTRACE Symposium. TePapa, Wellington. (November 2011)
Harraway, J. A. Participant Invited Paper Session 107 Teaching and education amongst the youth. International Statististics Institute World Statistics Congress. Dublin, Ireland. (August 2011)
Harraway, J. Use of case studies and new software to motivate statistics teaching and learning at school and undergraduate university. IASE Satellite Conference-Statistics Education and Outreach. Dublin, Ireland. (August 2011)
Shephard K, Harraway J, Lovelock B, Slooten E, Skeaff S, Strack M and Jowett T 2011 Monitoring changes in the environmental attitudes of higher education students, in K Shephard, T Harland, A Cohen (eds) Proceedings of Spotlight on Technology and Learning Colloquium 2011 Dunedin Higher Education Development Centre, University of Otago. ISBN 978-0-473-19469-7.
Shephard K, Mann S, Smith N, Harraway J, Deaker L and Broughton-Ansin F (2010) Exploring the roles of national parks and natural areas in raising society's green credentials. Extended abstract published in the Proceedings of the Centre for Recreation Research Symposium 2010, Recreation Values and Natural Areas, 18 – 19th March 2010, University of Otago.
Forbes, S., Harraway, J. and Cunliffe, R. Using real data in classrooms - evaluating its effectiveness. International Congress on Mathematical Education: Research and development in the teaching and learning of statistics. Monterrey. Mexico. (July, 2008)
Parackal, M., Parackal, S.,Ferguson, E. and Harraway, J. An application of the verbal probability scale for estimating socially undesirable behaviour. Australia New Zealand Marketing Academy Conference. Dunedin. New Zealand. (December 2007)
Harraway, J.A., Study design and confounder control in observational studies: two cases. Proceedings of the 56th Session of the International Statistical Institute, Lisboa. International Statistical Institute. Voorburg, the Netherlands. (2007)
Harraway, J.A., Statistics training to support research students at university and to prepare them for their future employment. Spotlight on Teaching at Otago: Sharing innovation, best practice and research. Dunedin. (November 2006)
Van Buuren, J.A, Davies, N., Bijker, M. and Harraway, J.A. Teaching statistics in context: a debate. Seventh International Conference on Teaching Statistics. Salvador. Brazil.(2006)
Harraway, J.A. and Andrade, D.F. An item response analysis of statistics use in the workplace. Proceedings of the Seventh International Conference on Teaching Statistics, Salvador Bahia, Brazil. International Statistical Institute. Voorburg, the Netherlands. (2006)
Harraway, J.A., Regression models in ecology. Invited paper at 9th School of Regression Models. Sao Pedro, Brazil. (2005)
Harraway, J.A. and Barker, R.J., The use of statistics in the workplace: A survey of research graduates in diverse disciplines. Proceedings of the 54th Session of the International Statistical Institute, Berlin. International Statistical Institute. Voorburg, the Netherlands. (2003)
Harraway, J.A., Factors affecting performance in a university service course in biostatistics: an update. Proceedings of the Sixth International Conference on Teaching Statistics, Cape Town. International Statistical Institute. Voorburg, the Netherlands. (2002)
Other Conference Presentations
Forbes, S., Harraway, J. and Hohmann-Marriott, B.. Using Web Apps in the Classroom Style. In M. A. Sorto, A. White, and L. Guyot (Eds.), Looking back, looking forward. Proceedings of the Tenth International Conference on Teaching Statistics, (ICOTS10, July, 2018), Kyoto, Japan. Voorburg, The Netherlands: International Statistical Institute.
Harraway, John and Forbes, Sharleen. Increasing Statistical Literacy Through Cooperation Between National Statistics Offices and Universities; a New Zealand Experience. IASE Satellite Conference to World Statistics Congress. Macau, China (2013)
Harraway, J.A. Videos and data for use in Years 12 and 13 Stats and Modelling. Otago Mathematics Association. (November, 2008)
Harraway, J.A. The development of further teaching resources to motivate statistics learning in years 12 and 13. New Zealand Statistical Association. Hamilton. (2008)
Harraway, J.A. A review of a visual teaching resource for statistics and modelling in schools. New Zealand Statistical Association. Christchurch. (2007)
Harraway, J.A. and Bejder, L. Responses by Hector's dolphins to boats. New Zealand Statistical Association. Palmerston North. (1998)